Patrick Cho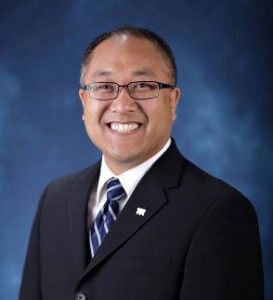 Hello, my name is Patrick Cho, and I serve as the senior pastor at Lighthouse Bible Church. My wife, Christine, and I were married in October 2005, and we currently have two children, Eden Cassie, who was born in August 2008, and Ezra Ryan, who was born in July 2012. I grew up in a Christian home and have lived in San Diego almost my entire life. Although I accumulated a lot of knowledge about the Bible and a basic understanding of the facts of the gospel as a child, it was not until my early years of college that God graciously saved me. He helped me to realize that I was living purely for myself and had not surrendered my life to Christ's lordship. I praise God for my salvation and now strive to live in the strength He provides all for His glory. Some of my favorite hobbies include singing, playing guitar, cooking, and reading.
In 1999, I received a B.A. at the University of California in San Diego, where I majored in European History and minored in Philosophy. I also received a M.Div. from The Master's Seminary in 2004. I had thought about becoming a pastor as far back as high school, but I decided to actually prayerfully pursue it while I was in college. During my third year at UCSD, after a lot of prayer and discipleship, I realized there was nothing else that I desired to do. Although other career opportunities were presented to me, I sensed the Lord's leading into ministry.
I love Lighthouse! The people of LBC have always been very special to me. It is not common to find a congregation of believers so hungry for God's Word and so sacrificial in their ministerial service. Those who visit the church often comment on how warm and friendly the people are, and others are encouraged by the family atmosphere that characterizes the fellowship. The weekly teaching from the Word is also something that stands out about LBC because it is a commitment to God's truth that drives our overall ministry. The church is aware of our desire to uphold a high view of God and a high view of God's Word, and the leadership is aware that the equipping of the saints will only be accomplished by dedicated teaching of the Bible. I am thankful that Lighthouse is a church that can be characterized by its uncompromising commitment to the Word of God and its genuinely loving fellowship.
Johnny Kim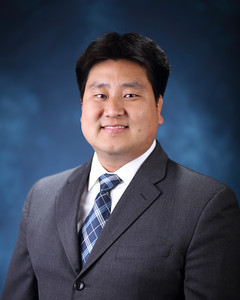 Hello!  My name is Johnny Kim and it is with great joy that I get to serve as an elder at Lighthouse Bible Church San Diego.  It is a blessing to be a part of this loving church family and I am truly humbled and grateful that God would use me as His instrument to help shepherd and care for His flock.
I was born and raised in San Diego by faithful Christian parents and brought up in the church.  Some time in high school, I realized that God had been gradually changing my heart to where I could finally say that my greatest desire was to follow Christ and submit my entire life to Him.  I attended Embry-Riddle Aeronautical University and San Diego State University where I received Bachelor of Science in Aerospace Engineering and Master of Business Administration degrees respectively.  I currently work as an aerospace engineer and in my free time, I enjoy playing sports and spending time outdoors.
I am married to my lovely wife Mimi and God has been gracious to bless us with two boys.  Together as a family, we enjoy taking part in the life of our bigger Lighthouse church family.  It is my hope and desire that Lighthouse will always be a church that stands for God's truth and the spreading of the Gospel of Christ.  My constant prayer is that we as members of Lighthouse would live out the Lighthouse Mission, Vision, and Passion in accordance with God's commands and glorify Him with our entire lives.
Peter Lim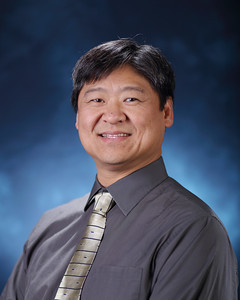 Hello! My name is Peter Lim and it's my privilege to serve our congregation as an elder. I graduated from UCLA with a Computer Science and Engineering degree. My day job as an engineer is fine and all but my real work is with my family at home and at the church. My wife Jinny and I have 3 daughters who keep us busy with challenges as well as entertainment. My hobbies include wood working and fishing. Some of my heroes include a carpenter and some fishermen.
Pastor John Kim (now senior pastor of LBC Los Angeles) and I were roommates at UCLA in the 80s where we stayed up many nights discussing what a church ought to be like. LBC is the culmination of those dreams, not that we are perfect. We know that God is continuing to bless our efforts because we see people coming to know Jesus as their Lord and Savior and people growing in their faith. It is my desire and passion in life is to train up young men who will be able to teach others also.
Kevin Tse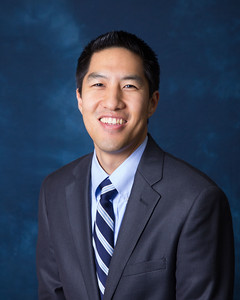 Greetings! My name is Kevin Tse.  As an elder at Lighthouse Bible Church in San Diego, my prayer is that our congregation would seek the Lord with all our hearts, minds and souls on a daily basis, through good times and through adversity.  LBCSD is the place where I have grown up spiritually through the teaching and the relationships God has blessed me with over the years.
Most of my childhood was spent in Michigan where I had all of my primary schooling.  Church was not part of my life growing up, and I lived for wordly accolades and the approval of my parents.  I attended college at the California Institute of Technology in Pasadena, CA, and this is where I was saved.  While it might seem odd that I would be saved at a nerdy, tech-y, science-y school, I can think of no better place for God to have sovereignly placed me for me to be humbled, and then surrounded by the love and example of faithful believers.  I eventually went on to medical school at UCSD and am now a practicing allergist locally here in San Diego.
I'm married to my wife Mabel, who I met at church and got to know better during a missions trip in the summer with LBCSD to the Czech Republic.  Mabel is beautiful, kind, thoughtful, and loves the Lord.  She received her Masters in Education from UCLA and was teaching at a local elementary school, but God's blessing of three children (Abigail, Lydia and Elizabeth) has placed Mabel at home as a full-time mom and discipler of our children.
I enjoy playing sports and music, which I still try to do when I can.  As a family, we enjoy spending quality time together (basically doing anything as long as we're together).
I am thankful to LBCSD for helping me to have a high view of God and of His Word.  Together, we are called to run this race of faith fixing our eyes on the ultimate prize who is Christ, the author and perfecter of our faith.  I look forward to running this race of faith together.
Randy Sarmiento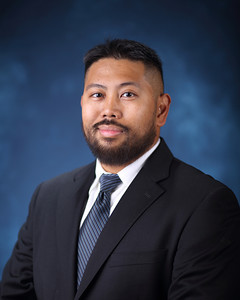 Hello. My name is Randy Sarmiento and I serve as one of the deacons here at Lighthouse Bible Church.
Although I attended church regularly throughout my childhood and was taught some ideas and principles about God, Jesus, and the Bible, it was not until I was a junior at The University of Houston when God got a hold of my heart and I accepted Jesus Christ as my personal Lord and Savior. At that time God helped me to understand that my faith was not genuine as I was living for my own glory and not for His glory. Although I may have struggled in my faith in the early years of my conversion, He has been so patient with me, faithfully helping me to grow and love Him more through the years. I truly praise God for saving me and enabling me to see that my worth and joy is found in living for His kingdom and glory.
I was born and raised in Houston, TX for most of my life, but due to joining the military (US Navy) I was deployed and stationed in various parts of the world. Finally, by God's plan, and definitely not mine, I was station here in San Diego where I found out about Lighthouse Bible church and have been a member since 2006. Again by God's grace, in 2008 I met my wife Elaine through the church and got married in December of 2009. We are blessed with 2 rambunctious, fun loving, and social little girls, Charlotte (3y/o) and Isabel (1y/0); and another girl on the way (May 2014).
As a deacon, I greatly hope that God will enable me to faithfully serve the church and invest in others so I can pass on the greatness of God to the next generation as I continue to grow through the investment God is making in me. I look forward to giving my full support to the pastors and elders as they seek to lead the church by faithfully teaching the Word of God, so that together as the body of Christ we can carry out the M.V.P. of Lighthouse (Mission – To Make Disciples of Christ. Vision – To Plant Churches. Passion – To Love God and People.)
A few fun facts about me – Presently doing a Biblical Counseling Program At the Master's College. I enjoy watching and playing sports, especially football. Although I still love my home town teams Texas, Rockets, and Astros I have adopted the Chargers and Padres as my favorite teams as well. I also love to try new places to eat; this Texas boy loves to eat.
Overall I am so thankful for God's continual Grace, and I am so very humbled, honored, and blessed to get to know and run beside you in this pursuit to knowing God. So let's get to it and grow!!!
Hansol An
Hi, I'm Hansol and I serve as a Deacon at Lighthouse Bible Church, San Diego. My wife and I have been at this church since it was planted in 1999. We are blessed to have four energetic boys in our clan who keep us on our toes. As I look back, I can see how God carefully orchestrated a chain of events to bring me to LBC. He has used this body of believers to encourage, exhort, admonish and reprove me over the years. This is where he knew I needed to be.
I've been privileged to serve alongside numerous faithful men and women in various ministries including College Life, Bulletin Team and New Visitors Team. My focus at the moment is College Life, a ministry I've been a part of since 2003. It's an awesome ministry where students are reached at such an impactful time in their lives. I was blessed through my college experience at Lighthouse and I want to be a blessing to our current students. Plus it's fun!
I'm a graduate of San Diego State University with a Business Degree in Information and Decision Systems. During the week I work for a engineering and surveying firm assisting with business development and management side of things.
Min Kim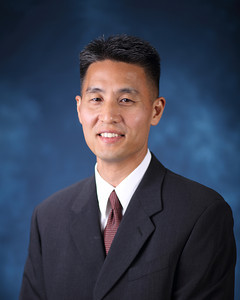 Hello! My name is Min Kim and I am a middle school Science teacher. I am married to Jane and we have four kids- Noah, Clara, Charlie, and Eunice. I met Jane at UCSD and we started dating on August 2, 1999; engaged on August 2, 2002; and married on August 2, 2003. We love serving LBC together. Lighthouse is definitely our family and home.
I have been at Lighthouse before the beginning. I sometimes tell people that I didn't come to Lighthouse, but rather Lighthouse came to me. During my last year at UCSD, my former youth pastor John and old friend Peter showed up in San Diego one day. They said they were praying about starting a Church. LBC is my dream come true. I knew from the start that this would be my Church for life. I became a charter member and have been here since. God-willing I will die serving at LBC.
Steve Preslar
Bio to be updated.